Located opposite the TGV railway station in Valenciennes, a few steps away from the city centre and the Cité des Congrès, Hotel In Situ Valenciennes is ideally located to put your bags down and make yourself at home.
For your business trips or weekend breaks, Hotel In Situ in Valenciennes features 33 warm, cosy, sound-insulated, air-conditioned rooms combining elegance and convenience.
Formerly it was Hotel Chat Botté, the building has been widely renovated to offer modern high quality facilities. The sound proofing of the rooms has been particularly focused on, with a double window system on the first three floors ( twice double-glazing) and double-glazing for the upper floors.
Our aim is to offer you an ideal location in the heart of town with its facilities ( transport, restaurants) while enjoying an individual, quiet and comfortable place.
Our values
« The brand In Situ aims to give its guests far more than a hotel room, a place to sleep ,but a living place in the heart of the city destination. Our ambition is to enable our guests, business or leisure, to make the most of all the city's highlights without the drawbacks, noise, stress.
The hotel will represent welcoming, comfort, and making acquaintance with a mixture of contemporary style, friendliness and individuality.
We think that we can enhance a simple short stay by telling the history of the city , creating well-being,,a relaxing atmosphere, and an attentive personal reception »
Damien Langlet
Our team
Our ambition would be futile without our high quality and professional team.
Damien Langlet the hotel manager, aided by Christelle Lejeune, are happy to lead a team of attentive men and women for our guests' satisfaction Andréa, Maxime, Olivier and Rudy will be committed to welcoming you, will help and meet your requirements for bookings and advice.
Our team offers a 24 hour service.
Design
The hotel's design, most especially the lobby and the superior guest-rooms and studios, is created by Delphine Frémy Lignes Interieur.
In a few words she will explain her vision of the hotel's decor :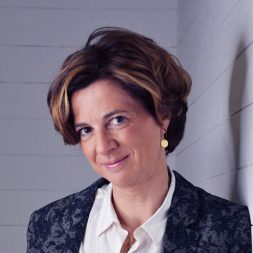 The Hotel's decorative theme has originated from the place where the hotel is situated Valenciennes "In Situ".

Land of innovation and contrast, the city has a rich artistic, architectural, industrial history and is now looking towards the growth of its new digital technology and the promotion of its federal heritage.

Modern and cosy, the decoration aims to be welcoming, comfortable with an intimate feeling. Bringing depth to the decor by working on the effects of diverse material; wall-paper, textile, wood, plant-forms…. Graphic structuring, creating an atmosphere through light effects and placing the human-being back in the heart of the whole. A touch of "gold" to dynamise the decor,which symbolises, enhances the black gold of coal representing the mining region.

The decorative choice is to subtly create links between the past and the future by associating materials, shapes and colours…..All our decorative options are led by the great themes making the character of Valenciennes: Lace, Coal, Pixels, Art Deco, Green ways and Nature….. have you deciphered all of them?

The decor is not a whim of chance, each selection is suggested by a link which runs through with key words.

Thus you will find the Art Deco codes at the entrance to the rooms, a carpet which recalls the colour and extraction of coal, panoramic wall-paper which symbolises the lace and pixel themes and/ or nature according to each person's interpretation….

The lobby is no exception to the rule, you will find a unique work of art by the artist Rosalie BALLESTER , with her style and artistic imaginings it sums up the artistic atmosphere of In Situ in Valenciennes.

Have a great stay,

Delphine

Delphine Frémy de Ligne Intérieure